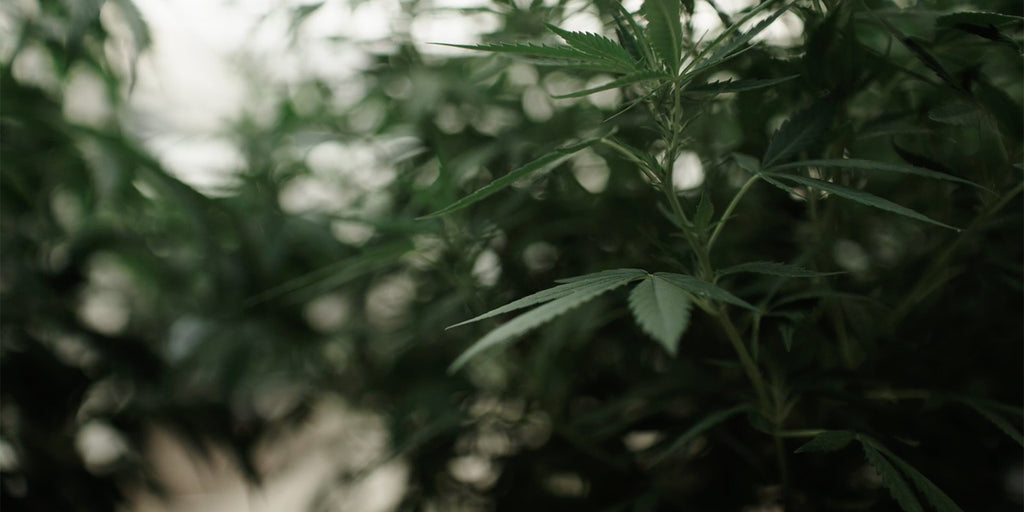 From Full Spectrum, Broad Spectrum, Isolates and Superfoods
The most well-known ingredient in the hemp plant is delta-9-tetrahydrocannabinol (THC). Drugs containing THC and products made from hemp plants with a high THC content can be used for therapeutic and medicinal purposes. Its use is considered critical due to potential central nervous system effects and the possibility of drug abuse and addiction.
In contrast to products containing THC, there is the non-psychoactive cannabinoid cannabidiol (CBD). In the case of Ellānce, CBD is obtained through a CO2 extraction process and has the opposite effect to THC. Whether low or high dose CBD - the THC value always remains the same low, consequently CBD products do not have an intoxicating effect. CBD items must not exceed the maximum THC level of 0.2%1 and therefore have no intoxicating effect. Accordingly, cannabidiol in its diverse processing can be used carefree for therapeutic purposes.
CBD oil differences: Full Spectrum, Broad Spectrum and CBD Isolate
CBD is available in different products. Whether in oils, capsules, ointments or edibles, it is important to pay attention to the different types: Full Spectrum CBD (full spectrum), Broad Spectrum CBD (broad spectrum) and CBD Isolate.
In the manufacturing process, CBD full-spectrum oils and broad-spectrum oils do not differ at first. The female flowers of the hemp plant are used for both products. After harvest and drying phase, the CBD is extracted. Two extraction methods are used: ethanol extraction and CO2 extraction2.
Ethanol extraction: The plant material is placed in ethanol and, after filtering, heated so that the ethanol evaporates. Due to the loss of chlorophyll, the taste is bland. However, the ethanol variant has considerable disadvantages. Ethanol extracts all cannabinoids and terpenes, but also the substance chlorophyll. Chlorophyll, in turn, can cause unwanted side effects.

CO2 extraction: The plant material is saturated with liquid carbon dioxide so that the substances dissolve. The taste is tart and bitter. CO2 extraction has several advantages and is considered to be the highest quality, best method to extract CBD. Among other things, it supplies versatile aromatic end products with a high degree of purity, maintains the organic state of the substances through low temperatures during extraction and works without dangerous chemicals and solvents - it is therefore safe and versatile and also more environmentally friendly.
In the production of the CBD extract, we at Ellānce produce sustainably by collecting the used CO2 and liquefying it again. This is used again for the extraction in a closed cycle. This is how we significantly reduce the CO2 footprint.
The extract obtained is then enriched with a carrier oil such as MCT oil or coconut oil. This is how the full-spectrum CBD oil is made. Full Spectrum CBD means that in addition to CBD, other cannabinoids including THC are extracted and a holistic effect can occur, through the so-called entourage effect.
With Broad Spectrum CBD, flavanoids and terpenes (responsible for taste and smell) are also extracted in addition to CBD. After the extraction, a chemical process (chromatography) takes place that removes the THC.
Broad-spectrum CBD extract is a hybrid between a full-spectrum CBD extract and a CBD isolate. Because isolates only consist of pure CBD.CBD isolates thus serve as the basis for further, pure CBD products - also in cosmetics and related areas. For a CBD product to be able to display the complete range of effects, the entourage effect is required - i.e. also the flavanoids and terpenes in the oil.
CBD Oil Differences: The Entourage Effect
The entourage effect has been researched in the context of full-spectrum CBD oil and broad-spectrum extract. This describes the system that the individual plant substances (cannabinoids, terpenes, flavonoids, etc.) complement each other's effects and thus, in contrast to CBD isolates, produce a better effect. Read more about the Entourage Effect in the related blog post by Ellānce .
CBD oil differences: hemp oil and CBD oil
CBD oils and hemp oils are both derived from the hemp plant. They are said to have health benefits. While CBD oil tends to be used for health purposes, hemp oil is primarily used for cooking. However, hemp oil (alongside olive or coconut oil) also serves as a carrier oil in CBD supplements.
The difference lies in the extraction. Unlike CBD, hemp oil is made from the seeds, which contain only trace amounts of cannabinoids. Accordingly, the potent CBD oil influences the relief of various conditions such as depression, addiction, epilepsy, cancer, and fungal and bacterial infections; while hemp oil is consumed for its taste and for its nutritional omega-3 and omega-6 fatty acids3.
Hemp: The Superfood
The hemp plant has not only postulated its medicinal use in recent years; the lifestyle sector in mainstream society is also benefiting more and more from the healing properties of hemp. The trend concept of superfood is now closely linked to products from the CBD cosmos. Superfood refers to dietary supplements that have long been a trend with their revitalizing and regenerative characteristics. In the field of hemp plants, primarily hemp protein and hemp seeds are very popular. The latter are an important source of protein: peeled hemp seeds provide approx. 31g protein per 100g4. Hemp protein offers an isolated, more concentrated form of protein intake: On 100g hemp protein contains an average of 48g protein. But in addition to proteins, hemp seeds and proteins are important suppliers of amino acids and minerals such as magnesium, iron, zinc, folic acid and vitamins B1 and B65.
CBD is an alternative form to support health areas. Their 100% organic production is very important, which Ellānce always guarantees. The Ellānce CBD extract in all our products is manufactured in Switzerland under the strict guidelines of the Bio Suisse seal. CBD helps to achieve a healthy and balanced diet and has been shown to have positive effects on the body and lifestyle.
1https://www.torgauerzeitung.com/Article/default.aspxt=NewsDetailModus(98919)2https:// sanatiocbd.com/blogs/magazin/cbd-voll spectrum vs broad spectrum
3https://www.wochenblatt.de/archiv/was-ist-der-difference -between-hanfoel-und-cbd-oel325811#:~:text=The%20%C3%96le%20%20are%20different%20therefore,only%20in%20traces%20are%20
4https://www.foodspring.de/magazine/hanfsamen
5https://www.zentrum-der-gesundheit.de/ernaehrung/nahrungsergaenzung/proteinpulver-uebersicht/ hemp protein